3 MUST-SEE AUGUST EVENTS TO SOAK UP THE SUMMER IN NYC
Written by Carlyle Property Management on 3.08.17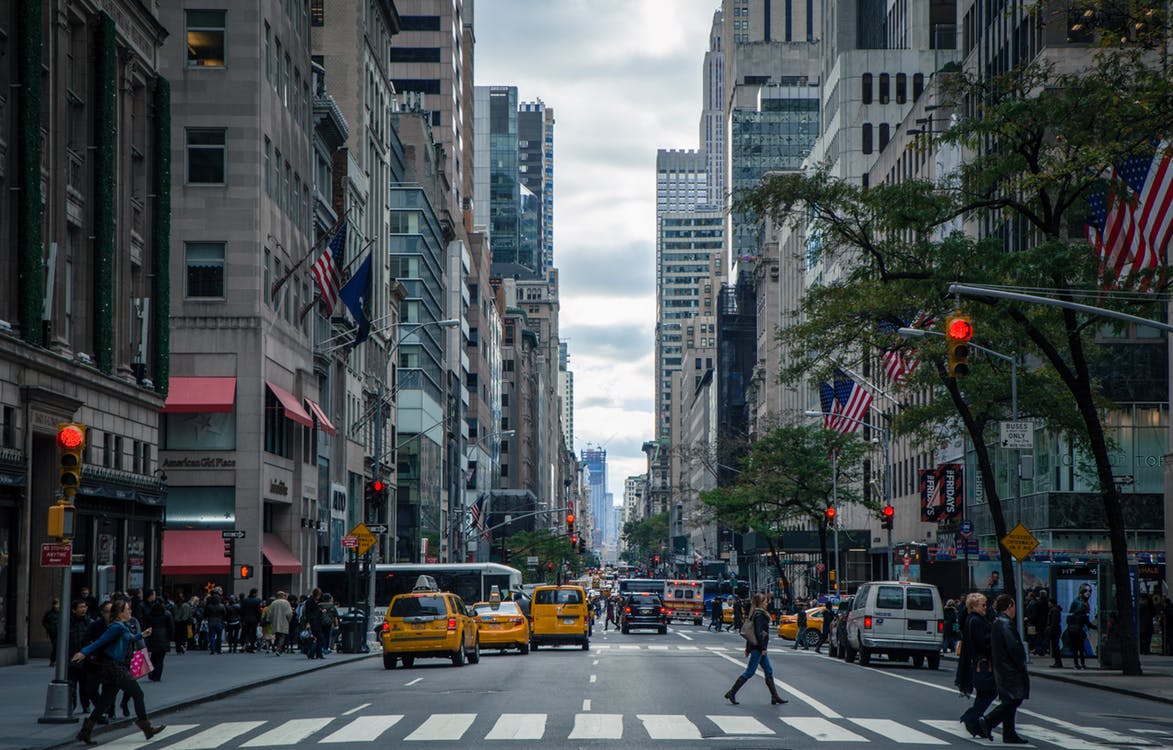 The summer doesn't hold back locals in NYC apartments. New Yorkers spend time enjoying the summer and exploring the city, seeking new places to relax and have fun. New York City offers a variety of places to go after work or during a lunch break, including rooftop movies and fitness events. Here are three must-see events worth enjoying this summer.
Fourth Annual Margarita March
Enjoy margaritas, tequilas and tapas on Saturday, August 19th and Sunday, August 20th during the Margarita March. This event features some of the city's leading bars and restaurants that offer the best margaritas, food and alcoholic beverages, including Avenida Cantina, The Grisly Pear and Finnerty's. All of the proceeds from the event are also used to support charity and non-profit organizations.
Summer Streets
Enjoy almost seven miles of fun and free events that stretch from the Brooklyn Bridge to Central Park with the Summer Streets event hosted by Citi. You can enjoy Taste of Summer events, such as the Health and Fitness Zone, Taste of Summer Sampling Zone, and Learn to Ride event between 7 am and 1 pm Saturday, August 5th, 12th and 19th near Midtown. You can also stop by rest stops from Soho ending in Central Park, which is within proximity to Upper East Side apartments The Wellesley, Carlton Towers and the Regency Towers. It's also accessible from Midtown East NYC rentals, including Ambassador East.

Movies in the Park, Under the Stars, and on the Rooftop
Enjoy free summer movies outdoors at the HBO Bryant Park Summer Film Festival in Bryant Park. You can view All That Jazz on Monday, August 7th or Dirty Dancing on Monday, August 21st. It's conveniently located near Midtown NYC rentals, such as the Towne House and Dryden East, and you can walk or take public transportation. You can also enjoy a throwback movie watching Starship Troopers at the Tony Dapolito Recreation Center in Greenwich Village on Thursday, August 10th or a Back to the Future Screening at Union Square on the same day thanks to the Citi Summer in the Square event.
Explore NYC
Whether it's an afternoon lunch on a rooftop in Chelsea, a happy hour event in Greenwich Village or an evening movie in the Upper East Side, there are tons of things to do near luxury apartments in NYC from Carlyle Property Management. Get out and explore all there is to do near luxury NYC rentals.
Topics: NYC Apartments , NYC Things to Do