5 DIY IDEAS TO SPRUCE UP YOUR NYC APARTMENT FOR THANKSGIVING
Written by Carlyle Property Management on 13.11.15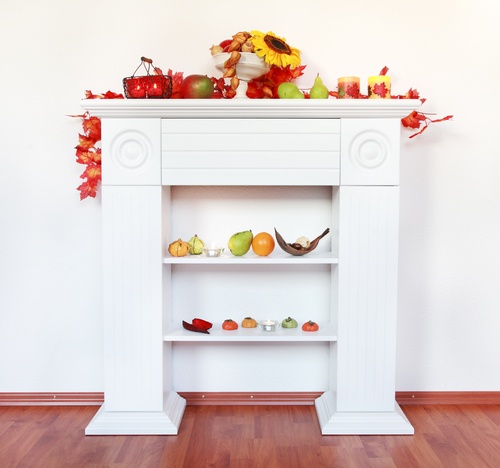 This year the whole family casted their vote and has decided to come to your place to celebrate Thanksgiving. Your NYC apartment is going to play host to relatives of all ages who will dine on turkey (or tofu turkey) and celebrate the holiday of thankfulness. Yet you want to create the perfect atmosphere of laughter and good times by sprucing up your pad.
Here are 5 DIY tips so you can get the right decor theme for this November holiday that are easy and festive to make.
Berries are very versatile as you can place them in so many areas of your NYC apartment. Faux berry garland can be hung over door entrances, fashioned into wreathes, or placed on tables around your centerpiece. One DIY project is to take loose berries and fill up your favorite decorative vases. Place candles in the center and dim the lights to wow the relatives wowed over your great decor tastes.
Wreaths aren't just for the Christmas holiday. You can make fall wreaths that bring the outdoors into your Thanksgiving celebration. You will need to select a flexible material for the wreath base such as tree branches that are wiry or grapevines. Form the vines or branches into a circle and tie the ends together with craft wire. Using a hot glue gun, place on leaves, pine cones, fall flowers, small pumpkins, and berries to make the perfect wreath. Hang it on the door so that it faces into the apartment so you can enjoy it throughout the holidays.
Running with the wreath idea above, you can do the same thing and make garland to decorate your home (really, a wreath is basically just garland that you don't form into a circle). After the hot glue dries and sets, you can place the garland around stair banisters, stair rungs, across the top of tables, around entertainment centers, along bookcases and anywhere that needs a spot of fall color. You can make each garland strand unique by placing on different items, or use the same items to have a more uniform look.
Read More: How to Navigate the Thanksgiving Day Parade in NYC
Get the kids involved with the Thanksgiving decorations if the relatives arrive a few days early. Leaves can make the perfect home interior decor whether you use real leaves from oak and magnolia trees, or you print out leave stencils and cut out leaf shapes on decorative paper. Let the kids decorate the leaves with beads, glitter paint and ribbons as you can put the leaves into vases, wine glasses, end tables or placed strategically on the walls.
Stores everywhere will be clearing out their pumpkins, squash and other gourds for the winter holiday stock. So it is the perfect time to get gourds at great prices and use them in easy DIY projects around your NYC apartment. Using stencils, you can paint pumpkins in different colors and designs. Then place them on mantels, near doorways and as centerpieces on the table. If you want to get really festive, cut up a gourd and scoop out the insides. Let it dry out. Then place fall flowers and leaves into your gourd vase that will look beautiful on the bookshelf or coffee table.
Get creative with your Thanksgiving decor. There are several different DIY projects you can use to make your NYC apartment festive for the holidays. Select the right projects based on the size of your apartment and where you plan to place the decorations.
Topics: Decorating Tips , NYC Apartments