A SENSE OF COMMUNITY: MIDTOWN EAST SCHOOL SYSTEM
Written by Carlyle Property Management on 28.11.14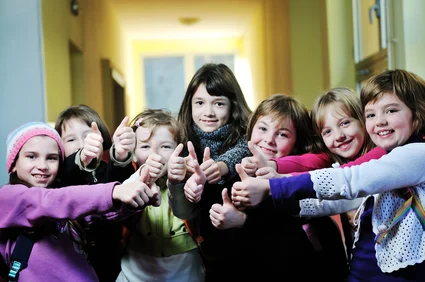 Midtown East is known for its sense of community while being in close proximity to all the activity that goes on in Times Square and other nearby attractions. When considering a place to live, when you have a family, one of the main concerns is making sure your children get into the best schools to provide a solid educational foundation. With Midtown East neighborhoods being so family-friendly, there is a high emphasis on education and high-performance which makes it an attractive point when choosing an area to live.
How are the schools in Midtown East?
Midtown East houses District 2, which includes some of the highest-performing schools in the city. There have been several new elementary schools that have opened to the residents to offer greater educational opportunities for its students. On every level, elementary, middle and high school, there are a number of schools that excel. P.S. 116, the Mary Lindley Murray School, has a SchoolDigger 2014 rating of 5 stars, ranking better than 93.3% of the elementary schools in NYC and serves the PK-5 student demographic. Other five-star rated elementary schools in the area are the P.S. 40, Augustus Saint Gaudens school, which is PK-5, and PS 33, Chelsea Prep.
Middle year development is especially important, as students are leaving elementary school and starting to enter adolescence where they are learning about themselves and the world-at-large. Having a strong school where students can thrive is key. 104 Simon Baruch and 260 Clinton School are both 5 star schools servicing the 6-8 student population.
Once the middle school years have been completed, transitioning into the high school setting may be challenging. It's important to make sure your children remain in a positive, safe environment where learning is the first priority. This is a crucial time for students, as they are getting prepared to matriculate into a college setting in a few years. Top high school include Murray Hill Academy, Baruch College Campus High School and Manhattan Village Academy.
All of these public schools offer the best in educational resources and activities to provide an enriching school experience. If you prefer a private school setting for your children, there are a number of highly-rated schools to meet your needs. Aaron Academy, grades 7-10 the Rebecca School, grades K-12, and The Churchill School and Center are all private, highly-rated special education facilities for students with special needs or developmental disabilities. There are magnet schools within the district, such as NEST+M, and Midtown West, and charter schools for those parents who wish to give their children a public school experience with a private school setting.
With all of these schools being so close to many landmarks and museums, students are exposed to an array of culture and art appreciation, which makes a dramatic difference in learning. Finding the right place to live will be a lot easier knowing that there are excellent schools in the area. For many parents, this is the most important piece of the puzzle. With a diverse mix of residents, students will get to experience and embrace other cultures at home, in the community and at school.
For more information on housing options and schools in the Midtown East NYC area that will meet your needs, visit Carlyle Construction.

Topics: Midtown East School System , NYC Summer