A SUPERIOR EDUCATION: UPPER EAST SIDE SCHOOL SYSTEM
Written by Carlyle Property Management on 26.11.14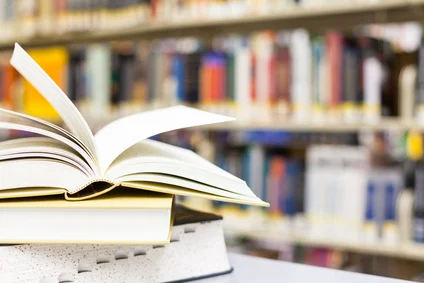 Location is a prime consideration in selecting a new residence. What you need from the location can make a large difference in your selection of a neighborhood. For families with children, the school system is a major influence. This will provide you with an overview of the school system in the Upper East Side neighborhood of NYC.
Upper East Side Schools
The neighborhood is a borough of Manhattan and includes a few smaller neighborhoods. The Upper East Side has public and private schools covering elementary, middle, high school and college levels. Public schools are operated by the New York City Department of Education (NYCDOE).
Upper East Side schools offer early second language education along with fine and performing arts programs. Parents will also find a wide range of excellent athletic programs for students.
Read More: Free Museums Near Your NYC Apartment
Elementary, Middle and High Schools
P.S. 290, the Manhattan New School, is a K through 5 elementary school with a 10 out of 10 rating from GreatSchools™. The student to teacher ratio is 13 to one, giving students a superior amount of individual attention. P.S. 6, Lillie D. Blake, a K through 5 school also has a 10 rating. Students at P.S. 6 score 10 to 15 percent higher in testing than the Manhattan average and over 100 percent higher than the state average.
Junior High School 167 has a GreatSchools™ rating of 8 out of 10. It is interesting to note that only one of the Upper East Side schools receives a rating of lower than 6 out of 10, Vanguard High School.
Eleanor Roosevelt High School covers grades 9 through 12 and has a rating of 9 out of 10. There are just 15 students per teacher. Test scores for students at this school far surpassed the New York average, with students scoring 100 percent in several subjects. The Talent Unlimited High School receives a rating of 8 out of 10.
Private Schools
Private schools in the neighborhood are not rated by GreatSchools™. The Loyola School, grades 9 through 12, and the Lycée Français de New York, Pre-K through 12, are just two of the better-known private schools in the area. At least 30 private educational institutions are ready to meet resident's unique needs including a large number of schools for just girls or boys.
Ramaz School covers grades 5 through 8 and has a ratio of five students per teacher. Marymount School of New York includes students in Pre-K through grade 12. Over 560 students are enrolled with seven students per teacher.
Higher Education
Families choosing to make their home in the Upper East Side neighborhood will find several colleges and universities available. Hunter College and Marymount Manhattan College both offer a range of programs and have associations with local elementary and high school programs.
Hunter College is listed as among the best by the Princeton Review and has many Fulbright Scholar alumni. Rockefeller University, New York University Institute of Fine Arts and Weil Cornell Medical College are a few of the other higher education choices in the Upper East Side area.
The Upper East Side of NYC is known for a diverse population in a neighborhood that is both charming and safe. The diversity and safety add significantly to the value of the solid school system with a variety of schools that residents can choose from.
Source: http://www.uppereast.com/public-schools, http://streeteasy.com/area/upper-east-side http://www.trulia.com/real_estate/Upper_East_Side-New_York/5260/schools/
http://www.zillow.com/upper-east-side-new-york-ny/schools/
http://www.zillow.com/new-york-ny/schools/ps-6-lillie-d-blake-54791/

Topics: NYC Schools , Upper East Side School System