EVENTS IN MAY: THINGS TO DO IN THE NICE WEATHER
Written by Carlyle Property Management on 19.05.15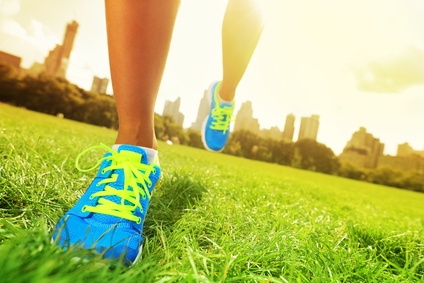 The month of May brings excitement, fun, and many things to do! Spring flowers, warmer weather and a long list of activities to consider are just a few incentives. With New York being such a popular destination, knowing what's going on in close proximity to your residence can reinforce your decision to opt for luxury apartment living.
Events In May
Movies
If you're an avid moviegoer, the NYC Parks Free Summer Movies are running from May 8th through August 25th. Locations are available in Brooklyn, Queens, the Bronx and Manhattan. This is a great way to have a nice outdoor picnic among others who appreciate the outdoors.
Festivals
The NYLA International Film Festival takes place on May 9 at the Producers Club & Millennium Theater.
Kids Spring Fling takes place May 9, 2015 at the Lincoln Center.
The Queens New Music Festival will take place May 13-17, 2015 at the Secret Theater.
The Ethnic Festival of East Harlem takes place on May 16, 2015 on 104th street between 2nd and 3rd avenue.
The Brooklyn Film Festival runs May 29-June 7, 2015 at Wythe Hotel and Windmill Studios.
The Kids' Film Festival is May 30, 2015 at the NY Media Center in Brooklyn.
The Sprout Film Festival features seven films about disability on May 30 and 31, 2015 at the School of Visual Arts Theater.
The New Ideas Festival runs May 28 – 30, 2015 in New York City.
The World Science Festival runs May 27-31, 2015 at various NYC locations.
The Bayfest waterfront celebration is May 17, 2015 on Emmons Avenue in Brooklyn.
The Soho Film Festival runs May 14-21, 2015 at Village East Cinema.
Food
Starting May 10 through December 27, 2015, Hornblower Yachts hosts a Sunday Brunch Cruise departing from Pier 40.
Taste of Queens – on May 12, 2015, this food festival will feature food and drink from over 50 restaurants in the area and is held at the New York Hall of Science.
Taste of Greece – On May 13, 2015, this festival held at the City Winery will feature wines from over 50 Greek vineries and Greek appetizers.
The Texas Chili Cook-off will be held on May 16, 2015 at Pier 84 in Hudson River Park.
The International Food Fest will take place May 16-17 on 9th Avenue (42nd to 57th).
The Great Big Bacon Picnic takes place on May 16-17, 2015 in Williamsburg, Brooklyn.
The Summer Beer Festival runs May 28-30, 2015 at Pier 15 East River Esplanade.
Shows and Plays
The Contemporary Russian Ballet is showing May 22-24, 2015 at the New York City Center.
For the Last Time Jazz Musical is showing May 19-31 at the Clurman Theatre.
The Glass Menagerie is showing May 22 – June 6, 2015 at Players Theatre.
The Universoul Circus takes place from May 5-17, 2015 in Jamaica, NY.
Matilda the Musical is showing May 5 through December 31, 2015 at the Shubert Theater.
Curious George the Musical shows May 30, 2015 at the Tribeca Performing Arts Center.
Art
Frieze New York runs May 14-17, 2015 at Randall's Island Park.
Art on Randall's Island opens May 30, 2015 at Randall's Island Park.
The Uptown Arts Stroll is May 30-June 30, 2015 in Northern Manhattan.
Books
The Book Expo America runs May 27-29, 2015 at the Jacob Javits Convention Center.
These outings are excellent for individuals or families living in the city who want the best of both worlds. Enjoy all the top amenities of luxury high-rise living while being close to popular attractions. Live more with an exclusive Carlyle property!
Topics: NYC Things to Do