HALLOWEEN IN NEW YORK CITY
Written by Carlyle Property Management on 20.11.20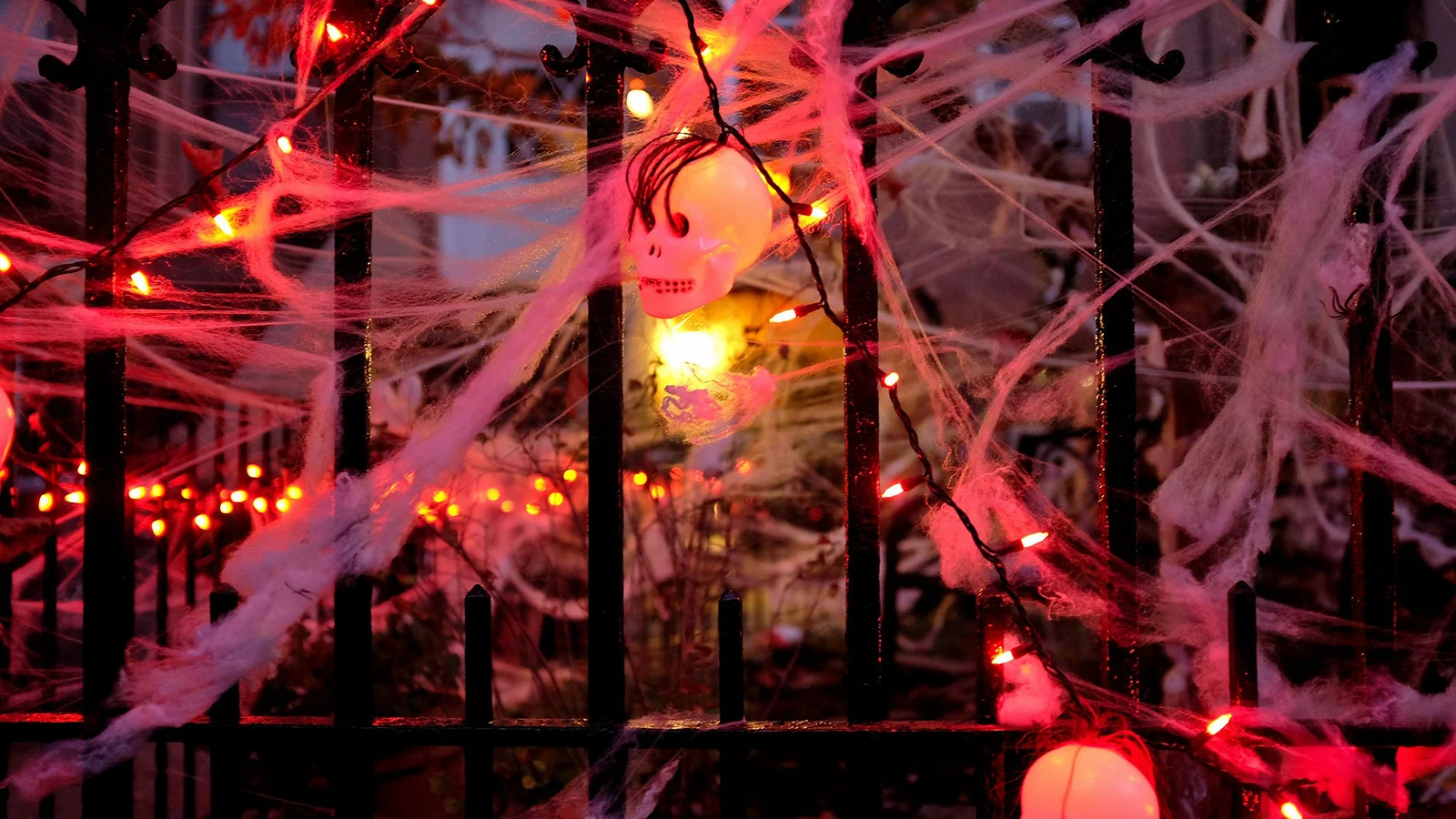 Here comes the spookiest day of the year. And New York City plays it up to the hilt. So, are you ready to test your nerves?
Here are some of the newest and most harrowing events you might not have known were coming to NYC (and some free, family fun listed underneath).
I Can't See! What on Earth Am I Eating?
The designers of NightmareNYC.com want to take you back to those days when you wore a blindfold and stuck your hand in a barrel of grapes. We all did that, right?
At "I Can't See," you'll be blindfolded. You'll be given a role to play. (Hi there, Sam!) And then you'll be spirited off to 45-minute tour — led by podcast.
As you navigate the haunted house, you'll be regaled with textures, aromas, and tastes. (Everything's vegan and allergen-free, so no one's left out.)
The event is on through November 3. Kids (12 to 15) are welcome to come, accompanied by an adult.
Go to: 133 Greenwich St. For hours and ticket prices, see the event website (NightmareNYC.com).
Scary Selfies at The Springs
The Springs cocktail bar in Greenpoint, Brooklyn now has an addition: the Walk of Fear.
Yes, this popular bar's extensive, enclosed courtyards now feature a graveyard, a murder site, and a spider's den. Kids can come for an entry fee of $5.
You'll find plenty of photo-friendly backdrops to show off the experience. On October 25 – 26, show up for the costume dance party!
Zombie-inspired cocktails are $13 each. The whole experience lasts through Halloween. Hours are 6 to 11 p.m. (or until midnight on Friday and Saturday nights). There's a one-drink minimum for adults and no cover charge.
Go to: 224 Franklin St. (at Greene St.)
Read More: Thrillers: Halloween Happenings in Philly
Fancy a Fright? Meet Edgar Allen Poe.
The Cooping Theory 1969 is a 130-minute piece of paranormal drama that will chill you to the bone. Be transported in time to a meeting of the Poe Society. Have a drink with this eerie group of talented actors, then sit down to a séance. Brace yourself.
As Poe comes back from the dead, you'll find yourself making choices to get through a maze of ten chambers, while the Poe Society members lose their grip. The more you choose, the scarier it gets, so be sure to get your money's worth at $75 a ticket plus the food and drink minimum of $25.
The immersive experience spans the rest of October, through November 2. Only adults 21+ are admitted, and you'll need a valid ID. Tickets cost $75, but see Knock3Xs.com for a possible discount.
Go to: RPM Underground, Manhattan, located at 244 W. 54th St.
How Much Can You Take?
New Jersey's infamous Bane Haunted House has come to Hell's Kitchen for 2019. Walk, crawl, and shimmy through a three-floor extravaganza of horror-filled rooms. More than 100 real actors are waiting to play on your every fear, every night. But there's a safe word.  Bwaahahahaha! Scream "Mercy!" to be marched out of the horror house by your mocking guides.
Alternatively, Bane has "Happily Haunted" walk-throughs for kids and the faint-of-heart. To opt for this lighter version, come on Sunday October 20 or 27. The tour is $10 and it happens at 3-5 p.m.
The main Bane lasts through November 9, and caters to attendees aged 12 and up. Tickets run $35 to $55, and sell fast, so reserve your place online.
Go to: 618 W. 46th St.
Moving to New York City Doesn't Have to Be Scary
It doesn't have to be pricey, either, because New York City also has free Halloween events:
On Friday, October 25, 7 to 9 p.m., adults and kids can come to the Haunted House at the Williamsbridge Oval Recreation Center in the Bronx. And on Halloween day, at 4 to 6 p.m., the Center throws a free Pumpkin Party for kids.
On Sunday, October 27, you can enjoy a free Halloween Fall Festival at the Ocean Breeze Athletic Complex at 625 Father Capodanno Blvd., Staten Island. Kids and grownups are invited and the fun lasts from 11 a.m. to 3 p.m.
Carlyle Property Management Welcomes You Home.
When it's time to come home, let Carlyle Property Management in New York City welcome you! We have available apartment homes in the Upper East Side, in Midtown East, and in Murray Hill.
To set up your tour, just give us a call at 212.682.7300. We promise not to scare you off!
Topics: Holidays NYC , NYC Things to Do