MAKING THE MOST OF NYC HALLOWEEN FUN!
Written by Carlyle Property Management on 16.10.15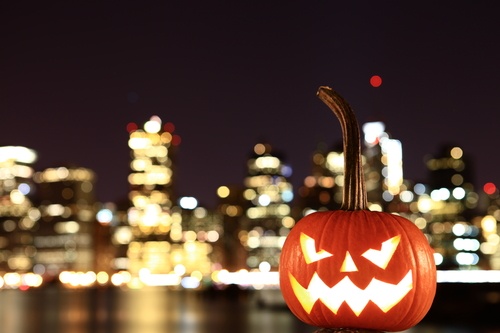 If you're planning on spending Halloween in New York City this year, there are a ton of things to do that will keep you occupied – overtime! It's always fun in New York City, and there's never a dull moment. Whatever you feel like doing, there's always a venue ready to accommodate. One of the most exciting things about New York besides the hustle, bustle and city lights are the parties and activities that take place this time of the year. Here are a few things that may catch your interest:
American Museum of Natural History
If you have kids, this is one of the most interesting places you can go. They have trick-or-treating, pumpkin carving and other activities that are safe and supervised.
This is another kid-friendly venue that has a special guided tour and exhibit. From spooky movie reminders, to other activities going on throughout the month, you'll find this an exciting and fun place to go.
Greenwich Village Halloween Parade
If you're not there, you're missing all the fun! This is the official city-wide Halloween event in New York City. Because it's so large, getting there early will be smart. If you're wondering whether or not visitors and residents wear Halloween costumes to the parade – absolutely! This is one event that welcomes everyone with open arms!
Read More: It's Fall! Apple Picking Near Your NYC Apartment
This is the OFFICIAL Halloween after party that follows the parade, with a costume contest and so much more. It's sure to be a fun and festive night.
This is definitely a spooky, fun time. This is by far one of the most haunted neighborhoods in New York, and you can visit all the dark alleys and other places throughout their Friday and Saturday night guided tours.
Joonbug's Mega Halloween Party Line-Up
If you're feeling like dancing the night away, you'll be among plenty who are ready to get down to the sounds of the post popular DJ's in the city. Costumes and cocktails at your service.
SingleAndTheCity's Annual Halloween Singles Soiree
Stitch Lounge is the place for all the single folks who want to party this Halloween. Drink specials and music make a winning combination. This event sells out every single year, so getting tickets early is a must.
Haunted Houses
Let's not forget the haunted houses in the city. There's Blood Manor, and Nightmare NYC to keep you on your toes.
These are just a few activities to do in the city, and being in close proximity to everything is key. Living in a Carlyle apartment will keep you in the mix at all times, with easy accessibility to events and amenities that most only dream of. There's something special about being able to look outside and see everything going on, but it's a grand feeling when getting dressed and headed out the door to jump right into the thick of things.
This year, Halloween falls on a Saturday, so that means the city and atmosphere will already be on "10." Why not immerse yourself into the fun? For more information on the residences that will keep you in the middle of everything New York has to offer, contact us today.
Topics: NYC Things to Do