NYC SAFETY TIPS: MOVING APARTMENTS IN WINTER
Written by Carlyle Property Management on 21.10.20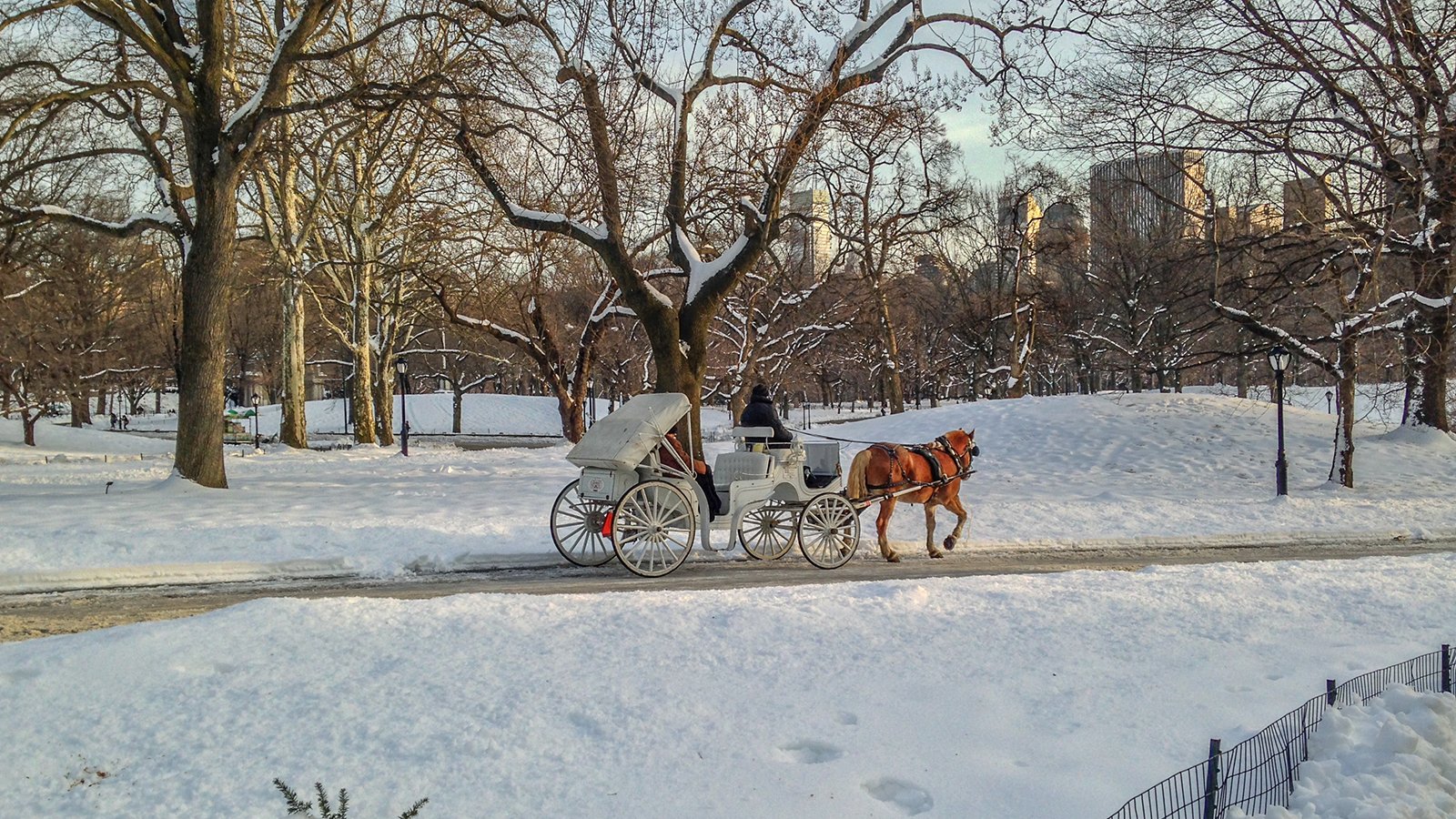 Planning a wintertime move to New York City?
First, be financially safe. Be sure your building owner offers the lease length you need.
Why do we mention this? Because some leases have boilerplate provisions that mean down the road, your renewal will occur in the big moving season between April and September, when the owner enjoys stronger negotiation leverage. Generally, luxury apartments are priced more predictably, year-round.
Now, on to your winter move itself. It's totally doable, with a bit of extra planning and dry socks.
Contemplating a Do-It-Yourself NYC Move?
First, there's the driving to plan. If that's up to you:
Make "safety first" your mantra.
Using your own car? Have your mechanic check it over first.
Schedule your move in bright daylight hours only. Allow extra time for finding parking and hauling furniture over snow heaps.
Gather the right stuff to keep in your vehicle: ice scrapers, snow shovel, salt or kitty litter for traction when getting out of slippery parking spots. Have bungee cords, extra dry clothes, blankets, and cash.
A few days before moving:
Call the utilities. Double-check that your services are set to transfer over on the correct day.
Set up an insulated box to safely pack your electronic gear.
Set your winter clothing, boots, gloves, and hat aside so they're ready when you are.
The day before moving:
Clear snow, ice, or leaves from your driveway.
Cover the entryway of your current and new home with non-slip material.
Staying safe means keeping warm. If you're dealing with weather on moving day, you'll need to keep your hands and feet dry. Stash towels, dry gloves, socks and an extra jacket in your car so you can take off damp clothing.
Read More: New York City: Just How Expensive Is It?
Consider the Full-Service NYC Move.
Hire a company, and you can save yourself from the elements — on several levels.
Full-service movers have the boxes. They have the packing supplies. They take the furniture apart and reassemble it in its new space. They load, unload, and drive a truck so you don't have to deal with the safety risks.
And it's much easier to look after your kids or pets when a full-service company helps free your hands.
It Bears Repeating: Financial Safety Counts, Too.
It makes good sense to request quotes from several moving companies. And read online reviews before making your choice.
When requesting quotes, ask about seasonal discounts. They're a thing.
In the old days, there were phone books. Today, many New Yorkers let their smartphones do the walking. Try checking moving companies' availability and pricing through online booking services like Unpakt.
Finally, do consult with your accountant or tax specialist about your move. Job-related moves can mean certain deductions on your federal income tax return.
Congrats on Your Move – And Welcome to New York!
Have some festive cider or hot chocolate ready in your new place to toast your successful move. The New York City holiday season is legendary for its magic and beauty, and you've arrived just in time.
So, if you're ready for a bright and merry wintertime, call 212.682.7300 to speak with Carlyle Property Management. See what's available in New York City this season. Winter sparkles with unmatched charm in the Upper East Side, Midtown East, and Murray Hill, and we're delighted to show you around.
Topics: Moving in NYC , NYC Winter