OASIS IN THE CITY: HOW NEW YORKERS ENJOY CENTRAL PARK
Written by Carlyle Property Management on 13.03.17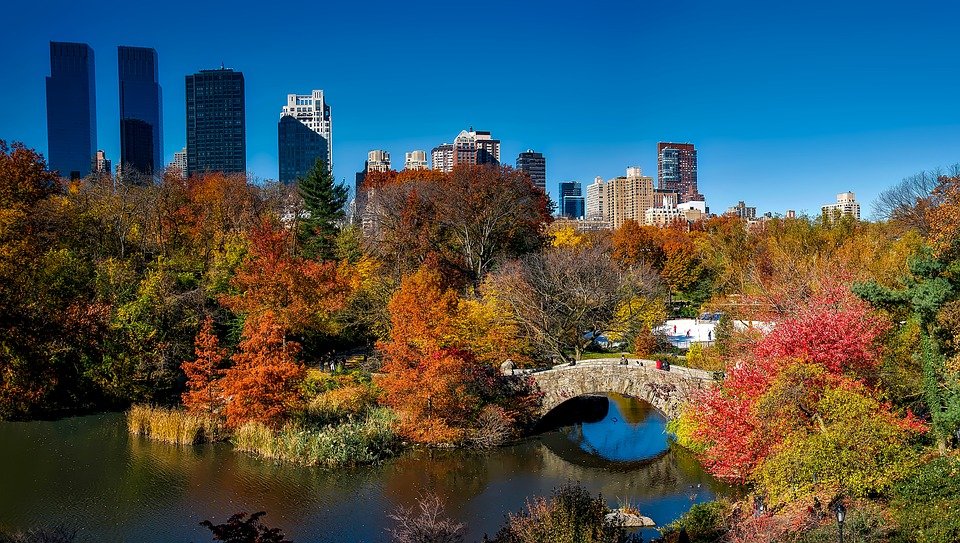 It's no mistake that Central Park is the heart of Manhattan, since its designers planned it as the entire city's natural escape. Prior to its construction, many New Yorkers' thirst for nature was so strong that they took to cemeteries for a bit of grass! Here is a look into how New Yorkers enjoy Central Park.
Today, Central Park is an iconic attraction in the Big Apple, site of countless beloved movie scenes, and the focal point for the city's hurried residents.
Food and Dining
The landmark restaurant Tavern on the Green is still Central Park's most famous dining location, but several other eateries are found within the park as well. The Loeb Boathouse offers relax nautical dining next to The Lake, while Public Fare offers seasonally sourced outdoor dining when the weather permits.
However, in a city overflowing with world-class dining, most locals look to Central Park for its nature, not its food. Impromptu picnics are a favorite way to have lunch or dinner, especially on the rolling grass of Sheep Meadow or the Great Lawn.

People Watching
Any area near a major walkway or park attraction is likely to be filled with crowds, but for the best people-watching in the entire city, locals head to the Bethesda and Cherry Hill fountains, two of the most recognizable landmarks in the park. Their cobbled and bricked plazas are swarming with sun-seekers during warm weather and lined with plenty of benches for sitting, chatting and watching.
Sports and Fitness
Central Park is a jogger's dream, especially if you've got an apartment just off the park. In the summer months, New Yorkers regularly jog on the smaller nature trails in the north portion of the park, while larger walkways such as West Drive in the south stay reasonably plowed and salted throughout the winter, perfect for snowbound runners.
The Dana Discovery Center offers catch and release fishing, while the Wollman Ice Skating Rink is converted to a pool during the summer months. The park also features a variety of playing fields and courts scattered throughout.
Read More: What to do at Central Park During Winter Months
Retreat Into Nature
For New Yorkers, one of Central Park's most indispensable features is its ability to make the crowds disappear. Even in the heart of Manhattan, the park maintains a number of areas that let visitors forget the rest of the city even exists.
The Ramble is the park's most famous wild area, and it's stocked with bird feeders for plenty of wildlife. But for a true retreat, locals head to the top of the park, where the Loch, Great Hill and North Woods offer the densest woodland in the entire city.
Topics: NYC Things to Do