UPPER EAST SIDE PRIVATE SCHOOLS – STRONG ACADEMICS, VARIED OFFERINGS
Written by Carlyle Property Management on 19.08.15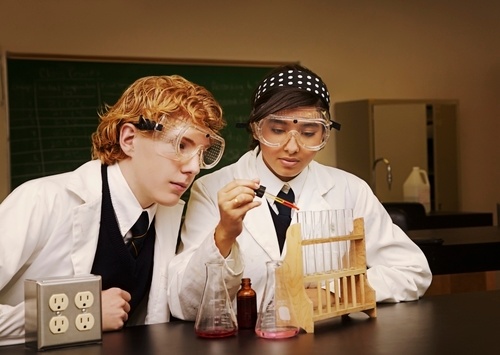 Whether you are looking to give your kids a break from the public school scene, have a different philosophy of education than what is presented in the public schools, or wish to provide your children with a religious-based education, the Upper East Side has a number of exceptional private school offerings. As you prepare for sending your children back to school, take the time to consider these options. You still have time to shake things up a bit and get your children enrolled in one of these private schools in the Upper East Side.
Boys or Girls Only Schools
Sometimes giving children the chance to study in a gender specific environment removes some of the distractions of the modern educational scene. If you have girls you are sending off to school, consider The Nightingale-Bamford School, located between 5th and Madison on E 92nd Street. This college-prep school is not religious in nature, but rather focuses on providing girls with a strong educational foundation to prepare them for a successful career.
For boys, the Allen-Stevenson School has been providing a strong elementary and middle school education since the 1880s. the goal of the program is to develop natural intellectual curiosity, foster self-discipline and promote the value of hard work.
Religious Based Instruction
For many parents, continuing their religious training in school is an important factor surrounding education, and the Upper East Side has a number of private schools with a religious component. From Catholic to Methodist to non-denominational Christian and even a Jewish school, the number of opportunities for a religious education are vast.
Catholic parents will find a number of Catholic private schools that cater to their religious preferences in the region. Loyola School is one of these. This small Jesuit high school provides a strong education and individual attention to students in a college-prep environment. For younger students, St. Stephen of Hungary School provides elementary through 8th grade education to students of all faiths from a Catholic Perspective.
Yet Catholic parents are not the only ones who will find a school that protects their religious values while providing a strong education. Other options include Christ Church Methodist Day School, Park Avenue Christian Day School, Episcopal School and Cathedral Day School, an Orthodox school. Jewish students can attend elementary and middle school at Solomon Schechter School and high school at Ramaz School.
Read More: Are You Prepared for Back to School Season in NYC?
Non-Religious Private School
Of course, not all private schools are religious in nature. Sometimes parents want smaller classes or a more focused curriculum, but not necessarily a religious component to the education. Urban Academy is an example of one of these types of schools. This small laboratory high school has a diverse student population that is challenged through hands-on learning in small classrooms, preparing the students for the college scene. Younger students may choose the Town School, a private school that has been adding joy to learning for 100 years in New York.
The Upper East Side even offers an agricultural training, even in the heart of the city, at Manhattan Country School. Students are trained at an upstate New York farm, as well as in the classroom, as they learn how to be part of the agricultural community while also learning how to live sustainable. The school has programs for elementary and middle grades.
Children living in Manhattan and the Upper East Side of New York City have a plethora of educational opportunities at their fingertips. As back-to-school season is approaching, consider some of these exceptional private school offerings. Manhattan private schools provide solid academics and a focused mission statement, leading to a quality education for your students.

Topics: NYC Schools