WHAT TO DO AT CENTRAL PARK DURING WINTER MONTHS
Written by Carlyle Property Management on 5.01.18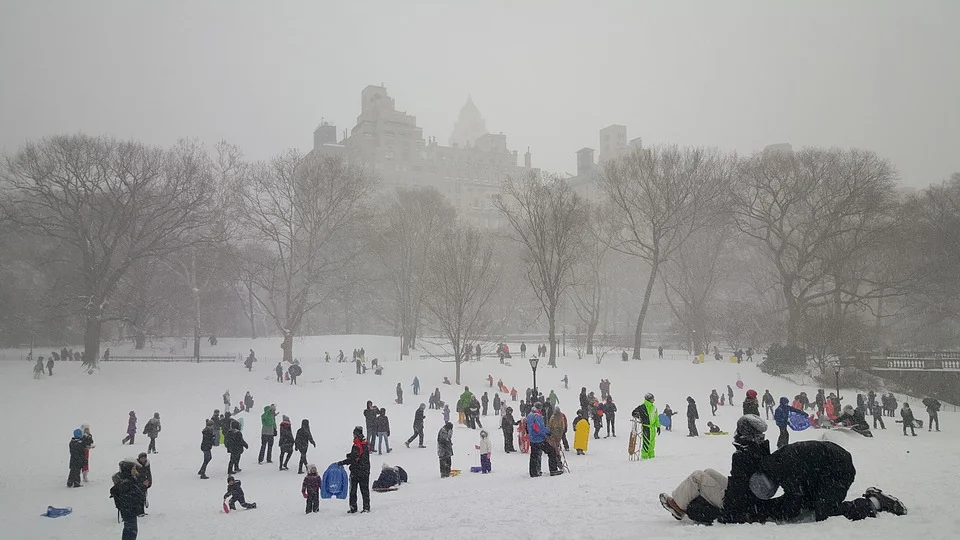 One of the perks of living in Midtown is being close to Central Park and all the enjoyable activities it offers year round. Living in one of these luxury Manhattan apartments means you are close to all the action. Check out all the fun you can have in Central Park even when it's cold outside.
1. Ice Skating at Wollman Rink or Lasker Rink
These rinks are less crowded than the Rock Center rink, so you can take in the amazing views while you spend a day on the ice with friends. Perfect for the novice or experienced skater, ice skating at the Wollman or Lasker rinks is a leisurely way to spend the day or a great date outing, whether you're fresh in a relationship or looking to shake up date night.
2. The Winter Jam Festival
The Parks Department creates a winter wonderland in the middle of Central Park each year known as the Winter Jam Festival. It's a can't-miss event that involves skiing, snowboarding and sledding, whether it's snowing or not. If you don't want to participate in the snow activities, come for the many treats or the ice lounge, or to watch your pet frolic in the snow as the Winter Jam Festival welcomes your four-legged family as well.
3. Take a Central Park Conservancy Tour
Want to learn a little Manhattan and Central Park history? Consider taking one of the Central Park Conservancy tours. Fun for adults and kids alike, there are several tour options to choose from, including the Art of the Park tour, the View from the Past tour and the Manhattan Adirondacks tour, among others. Enjoy views and areas of the park you may have never seen before and just appreciate the beauty of the outdoors.
4. Visit Central Park Zoo
Take a tour of the Central Park Zoo and visit all the cold-weather animals. Visit the outside animals and show the polar bears, sea lions and snow monkeys some love. After enjoying the outdoor animals, take a trip inside for the 4D theater, the penguin enclave and the rainforest house. Make the trip to the Central Park Zoo on your own or with some friends.
Read More: Creating Holiday Cheer in Small Spaces
Topics: NYC Things to Do