WHERE TO GET OUTSIDE AND ACTIVE IN NYC DURING QUARANTINE
Written by Carlyle Property Management on 19.05.20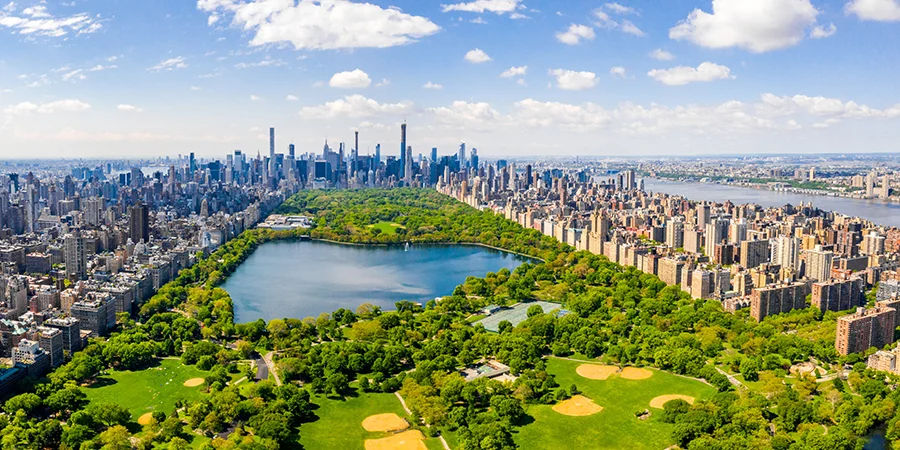 With the New York State on "PAUSE" executive order, there has never been a better time to practice good health. And now that the warm weather has arrived, getting outside and active is more appealing than ever. But officials urge that all residents follow proper protocol when adventuring outside their apartment. So where can you safely get outside in New York City during the quarantine?
Take a Walk in the Park
The warmer weather has its perks — especially during the coronavirus pandemic. Instead of being confined to their NYC apartment, New Yorkers have been utilizing the beautiful parks for some fresh air. Although certain aspects of the park are closed, residents are still welcome to enjoy the trails, which are open for walking, running, and biking. The grass areas are available for leisurely activities so long as social-distancing protocols are followed. Some things to note when visiting parks during this time:
Dog runs are not open, but dog owners can still walk their pets on a leash.
All NYC skate parks are currently closed.
All NYC playgrounds are currently closed.
All volleyball, basketball, tennis and other courts are closed until further notice.
Pedestrians are urged to wear face-coverings and keep 6-feet of social distancing.
According to Mayor Bill de Blasio, the New York Police Department is keeping a close eye to make sure that guidelines are being followed. As long as residents continue to do a beautiful job of following the rules to prevent the spread of the virus, there won't be any further restrictions on parks. Stay up to date on city park restrictions to ensure you are staying safe.
Trek To A Neighboring Burrow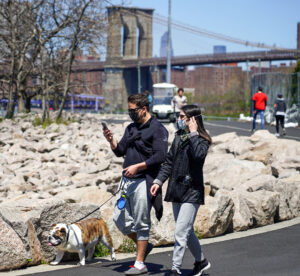 During everyday life, it can be hard to take extra time to explore all of what New York City has to see. If you live in a Manhattan apartment building, it can be fun to use this extra time to yourself and venture out of your neighborhood. Take a bike ride or jog over to Domino Park in Brooklyn for some fresh air and healthy exercise. If you've never been, you can be sure to experience the breathtaking views of the city that Domino Park has to offer. Being on the other side of the Brooklyn Bridge has its perks.
Recently, Domino Park has taken social distancing to the next level by drawing physical circles on their lawn. New York City officials have been encouraging residents to stay active, and this deems a great way to fulfill this. You can relax on a warm day in the park before heading back to Murray Hill to have a movie night at home.
Explore Unseen City Streets
Staying healthy is more important now than ever before. Getting outside a little each day is good for both your mental and physical health as well as your immune system. Finding new places to see can help keep your daily outdoor activities interesting. Whether you're a first-year resident or a long-time New Yorker, there will always be new neighborhoods to explore. Getting outside for a walk in the fresh air can help you forget or manage any worries that come along with today's many uncertainties. It also might lead you to your new favorite walking route.
If you are looking to stay on wider sidewalks in order to stick to the 6-foot social distancing laws, check out the Side Walk Widths, NYC map. The interactive map can help you plan out your next walking route so that you can be sure to remain on wider streets to ensure you and others stay safe. Taking a long way around can be a good workout and refreshing!
Enjoy The Perks of Your NYC Apartment Building
Although spending 100% of your time at home can lead to a little stir-craziness, it is always comforting knowing that you have a safe apartment to hunker down in during the pandemic. Learn to love your apartment as more than just your home, but your favorite restaurant, your home-gym, and your new office building.
If your lease is ending this summer, Carlyle Property Management can help you find your next home. Our New York City Apartment Listings are in great locations, giving you access to all that New York has to offer once the state reopens. Contact us today to find your new home.
Topics: Murray Hill , NYC Summer