YOUR GUIDE TO HOLIDAY POP-UP MARKETS & FAIRS NEAR YOUR NYC APARTMENT
Written by Carlyle Property Management on 13.12.16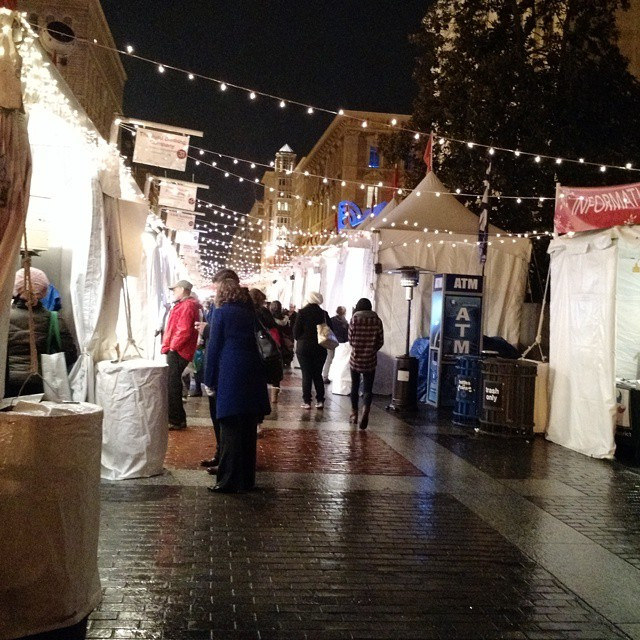 Gift shopping for the holidays doesn't have to involve overcrowded malls and chain stores featuring the same old presents. Living in NYC puts you in the middle of all the holiday markets and festivities. Everywhere you look, people and businesses are getting into the spirit. There's nothing quite like being in NYC for the holidays.
Holiday Shops at Bryant Park's Winter Village Near Ambassador East
The Holiday Shops are open from October 30 to January 3, giving you plenty of time to browse through the 125 shops. This market has a variety of gifts, from homemade food to stunning, handcrafted home decor. Walk around Bryant Park to discover all the boutiques' treasures. The Holiday Shops are open from 11 a.m. to 8 p.m. on weekdays, 10 a.m. to 9 p.m. on Saturdays and 10 a.m. to 6 p.m. on Sundays. Check out Ambassador East.
Grand Central Holiday Fair Near Dryden East
Step out of your NYC apartment between November 14 and December 24 to find yourself at the Grand Central Holiday Fair. You don't have to endure the winter's chill, as this market is entirely indoors at Vanderbilt Hall. With a 16-year history, this long-running holiday fair attracts 76 vendors bringing home goods, pet gifts, beautiful art and more for your gift-giving pleasure. You can browse every table between 10 a.m. and 8 p.m. on Monday through Saturday. Sunday hours are 11 a.m. to 7 p.m. Check out Dryden East. 
Union Square Holiday Market Near 144 Bleecker Street
Unique gifts are easy to find at Union Square Holiday Market, which runs from November 19 to December 24. You get options from 100 vendors focused on unique gifts that you can't find anywhere else, such as hand-blown glass, recycled plastic accessories and local artisan goods. This market also makes sure that you never have to shop hungry, with plenty of warm drinks and delicious German food. Weekday hours run from 11 a.m. to 8 p.m. The market opens one hour earlier on Saturdays and closes one hour earlier on Sundays. Check out 144 Bleecker Street. 
Columbus Circle Holiday Market Close to Regency Towers
What's better than stepping out of your NYC apartment and going gift shopping in Central Park? Nothing can compare to this experience. Pick up some tasty street food on your way in, then enjoy the beautiful scenery and excellent gift options. Whether you opt for the French truffles or pick up a gingerbread house kit, you'll find something for everyone. The market runs from the beginning of December and ends on Christmas Eve. Enjoy this market on Monday to Saturday from 10 a.m. to 8 p.m. and 10 a.m. to 7 p.m. on Sunday. Check out Regency Towers. 
If you would like to see available NYC apartments please visit our availabilities.
Topics: NYC Things to Do , Renting NYC