MOVING TO PHILADELPHIA: A COMPACT GUIDE
Written by Carlyle Property Management on 25.07.19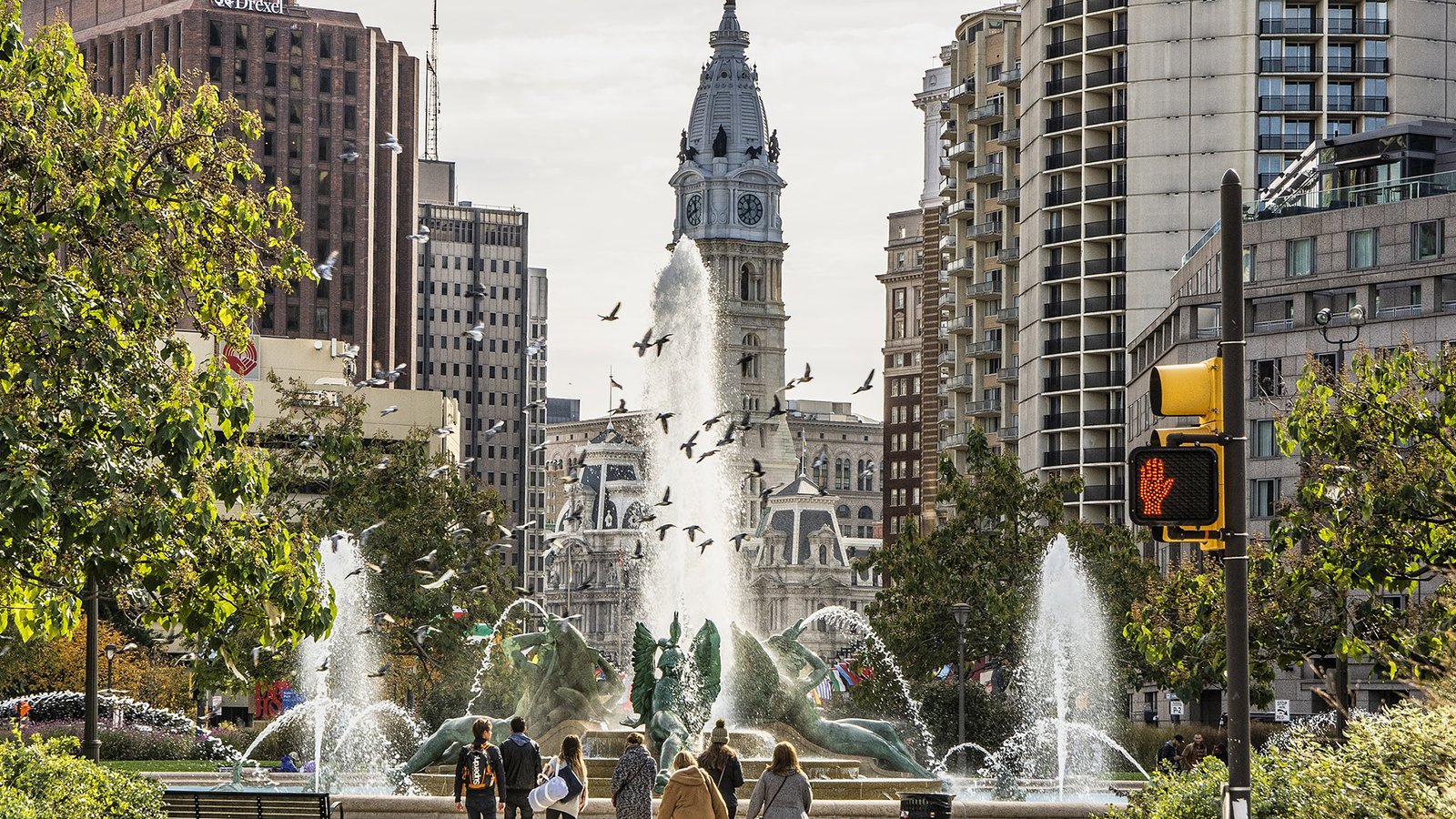 Ah, Philly! So rich in history, museums, galleries and creative pursuits, culinary and brewing arts, and natural wonders.
Coming to live in Philadelphia? Welcome! Here are some guideposts to orient you.
First Things First: Yes, Philly Is Reasonable
Rental homes in Philly's downtown and the suburbs are a great deal. Expect to find a well-maintained and beautiful apartment home from around 1,395 for a 1-bedroom, up to $2,495 for a 2-bedroom.
Downtown is not substantially pricier than its suburbs on the Main Line, so feel free to choose the perfect address and the easy commute you want.
You might pay about $150 a month for utilities, and for under $100 you can purchase a monthly pass for public transportation needs.
You do not need a broker. If you do work with a real estate, agent the property owner generally foots the bill.
So, come on over! Philly apartment life is user-friendly.
Read More: Five of Philadelphia's Best Hiking Trails
Where to Look for Your New Home
Among Philly's great neighborhoods are gems like Old City, Center City, Northern Liberties, and suburban Ardmore—a place Frank Lloyd Wright loved on the Main Line. If you decide the Main Line suburban life is for you, you'll have a straight-shot train route into the city, and easy access to the area's best perks, like Valley Forge National Historical Park and the Ardmore Music Hall.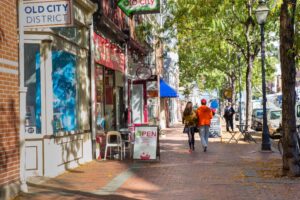 Philly Begins in Old City
Between the world-famous Liberty Bell and the panoramic Ben Franklin Bridge walkway, this is where Philly began. There's always something happening at Festival Pier at Penn's Landing, and Race Street Pier. There's the Ben Franklin Museum for hands-on fund and learning for the kids.
The pubs and shops and the open art galleries make First Friday in Old City an attraction for everybody. There's so much to delight the senses in Old City. You don't need a car here. Indeed, throughout metro Philly, the Southeast Pennsylvania Transportation Authority (SEPTA), extended by abundant trolley and bus routes, get you from here to there.
If you do drive, a word to the wise: Look for an apartment with resident parking.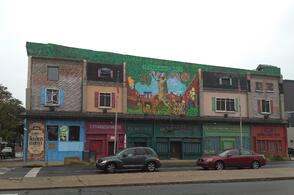 Northern Liberties Has Pretty Much Everything
Northern Liberties is convenient to everything that's happening on the waterfront. Take the Market-Frankford subway line to 2nd Street and Spring Garden, and walk to Penn's Landing.
The Northern Liberties neighborhood is also close to Fairmount Park, with its prodigious network of trails, bike paths, and forested beauty. The Wissahickon Valley offers seven perfect miles of hiking along the Wissahickon Creek. Enjoy. Invite friends.
Shop locally, at the Liberty Lands Farmers Market. Unwind at the café terraces in the daytime, and hit the bars for music at night. Find your brunch haunts and try the latest local brews. Speaking of which, don't miss the 2nd Street Festival on the first weekend of August, and enjoy beer and bands al fresco.
Experience the Energy of Central Philly and Rittenhouse Row
Live connected to the heart-of-Philly verve on the West Side of City Hall. When exploring this area, visit Dilworth Park, where all of Philly comes to play, and the summertime sights and sounds include kids splashing in the water and outdoor music.
Have a look at Rittenhouse Row, running from Broad to 21st and from Market Street to Spruce. This city lover's delight overflows with the energy of festivals and the buzz of business networking events. It has stores and galleries, hotels and spas, and a plethora of sidewalk cafés.
Stop in for a cool refreshment at the classic ice cream shop Franklin Fountain, located at 116 Market Street. Take a walk on Fairmount Avenue, from Broad Street to the Art Museum. It sparkles on late summer nights.
How to Find Nature in the City
Looking for cormorants, eagles and hawks? You can find a most beautiful wildlife refuge near the airport, on Lindbergh Boulevard. Coming to Philly does not mean leaving your birding and hiking days behind you. And there are plenty of places to enjoy canoeing and kayaking in Philadelphia. Some of the best spots are:
Where to Find World-Class Drama and Music
Take a look at the Arden Theatre Company this season. Also look up the Walnut Street Theatre and the Wilma. All of these are top-notch and draw repeat subscribers year after year. Call and ask if you can become part of the preview audience, and get a package of wonderfully discounted tickets! Tip: Of the group we've just spotlighted, the Walnut Street Theatre is more into mainstream musicals and family shows.
For music, Philly residents enjoy a leading non-profit outdoor music venue. Experience the open-air beauty of the Mann Center for the Performing Arts, where everyone's tastes are celebrated.
Make a day of it! Cycle along the East Side of Schuylkill River, on Kelly Drive. Enjoy the four-mile river view path from Art Museum to East Falls, and take in the postcard-perfect Boathouse Row in real life. It'll do your soul good.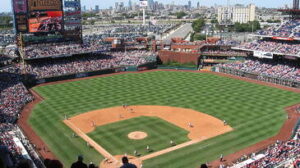 How to Get Phillies Tickets
To find decent and fair-priced tickets, where do you start?
Browse these options for the best ways to order. (We don't get any commission for these recommendations!)
Seatgeek. This is a hub for standard ticket brokers for the Phillies. The pricing is fair, especially if you do a preliminary search for online coupons. Seatgeek gives you the best seat selector, enabling you to browse empty seats by row.
The Phillies "Phan" page. Here you're choosing ticket level, not the specific seats. If you plan ahead, you can get the best deals in town on Phillies games. You can snag a pair of tickets here for $40.
The Ballpark App: no printing needed.
Student Steal. Great prices on Phillies tickets and concession stand credits worth up to $12 to boot!
With the preferred parking option on Stubhub, it's way easier to park and get out after the game.
See pro baseball at its best. It doesn't get any better than a day with the Phillies and the outstanding teams the teams that play at Citizen Bank Park.
Carlyle Property Management Welcomes You to the City of Philadelphia
With openings in Old City, Northern Liberties, Rittenhouse Square, South Street, and in beautiful Ardmore just west of Philly on the Main Line, we offer something near everything that will make you a Phan of Philly.
Tour a rowhome at 124 Market Street in Old City near Penn's Landing. With easy access to I-95, it's a great place to start. Or take a look our new construction at Northern Liberties. Browse more Philly gems here! Or call 215.545.1039 to see what's move-in ready now. We're excited about welcoming you and telling you more about why we love Philadelphia.
Topics: Philadelphia Old City , Philadelphia rentals , Philly Apartments , Philly Things to Do