PHILADELPHIANS LOVE OUR NORTHERN LIBERTIES NEIGHBORHOOD
Written by Carlyle Property Management on 11.03.19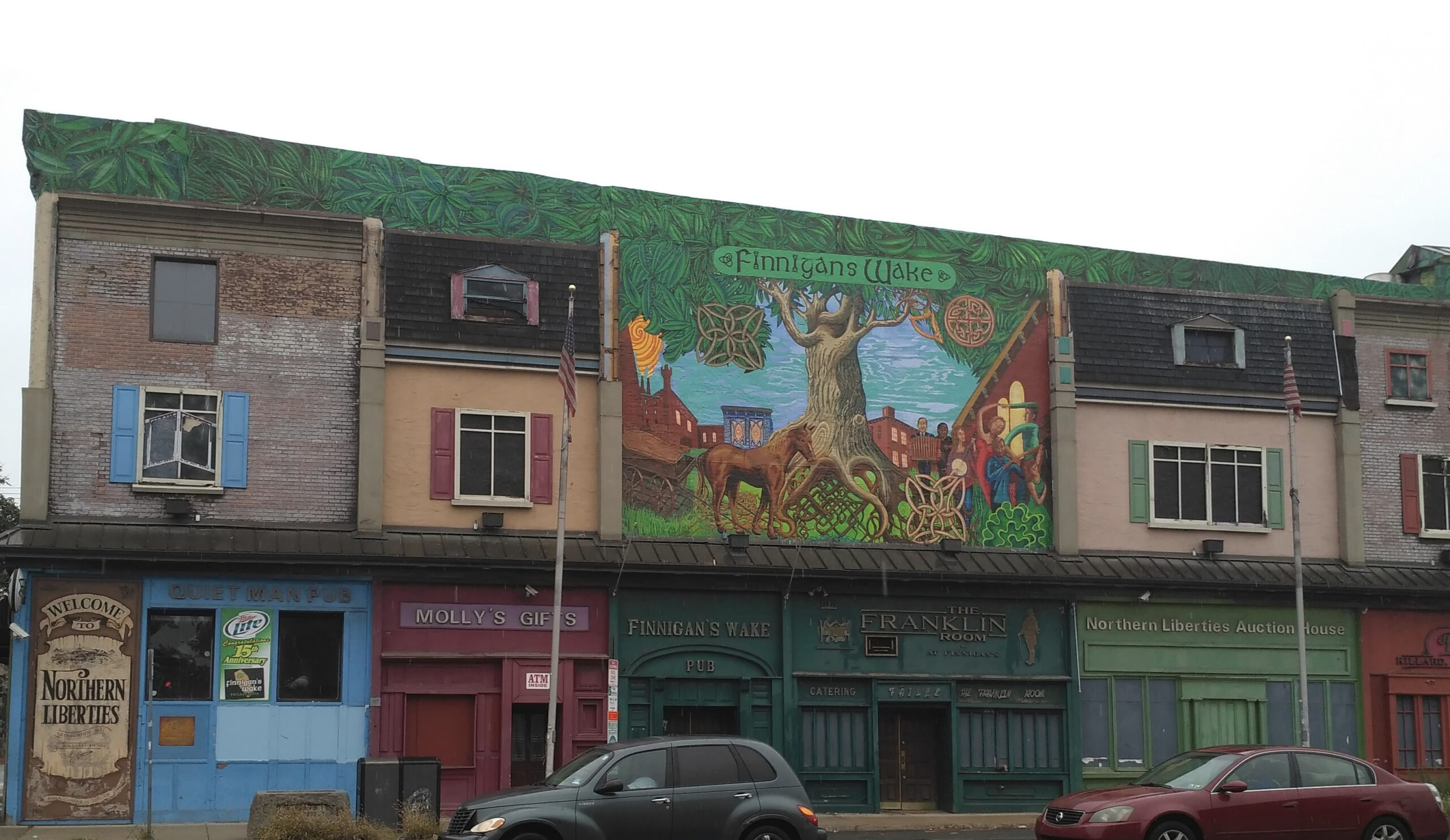 Beside the Delaware River, just north of Old City, is Philadelphia's Northern Liberties Historic District. Once, it was an industrial space. In 1985, Northern Liberties received the Historic District designation. Starting in the early 1990s, it underwent a progressive, artist-influenced transformation.
Today, Northern Liberties Is the Hippest Place in Town
As historic architecture met the green building wave, magic happened.
NoLibs filled up with eclectic boutiques and locally owned pubs and cafes. The green architects came, and they drove the district's second life.
Northern Liberties now attracts an eco-aware population consisting of professionals and young families. Luxury apartment communities flourish atop local businesses and pedestrian shopping malls. It's residential Philly at its best.
North Second Is Our Main Street
Here you'll find international cuisine, local beers, and nightlife.
The European-influenced piazzas offer plenty of attractions for shoppers, cyclists, and al fresco diners. You can shop in chic designer fashion houses, pick up fresh flowers, browse the Liberty Lands Farmers Market, or take in an art rock performance.
Read More: A Guide to Philadelphia's Old City
Social and Stylish
Philly's famous (and outstanding) Yards Brewing Company is based here. Find seasonal selections of Yards at The Foodery, which offers a connoisseur's collection of indy ales and lagers.
Standard Tap offers more local and regional beers and stylish cuisine with a rooftop deck. The Northern Liberties is the perfect place for lovers of beer gardens, café terraces and nightlife.
Groovy for Kids
Check out Music Monkey Jungle on Wednesdays and Thursdays, plus other cool stuff for kids at the Community Center.
Babies, tots, and little folks can groove and Music Monkey Jungle from 10:00 to 10:30am
Wednesdays is the Sing Along where kids learn melody and tempo by using mini maracas. Drop in; the entrance fee is $10 per child. On Thursdays, the Jungle Jam includes dancing and games. Also $10 per child, it draws youngsters from 5 months to 5 years old. See more on the Music Monkey Jungle Facebook page.
Great for Green Thumbs
Liberty Lands Community Gardens offers dozens of garden plots, allotted each year to gardeners and groups. Interested gardeners should start with volunteer work in the public gardens, to move up in the list priority for available garden plots.
Other community gardens groups in Northern Liberties include Spooky Garden on North 4th Street, Orianna Hill Park on Poplar Street, and Seedy Acres on Leithgow Street.
Close to Festival Pier at Penn's Landing
Enjoy the beer garden and take a walk along the Philly Boardwalk. And, of course, see the concerts.
Northern Liberties is convenient to everything that's happening at Festival Pier. The Market-Frankford subway line, right here at Second Street, stops at Second and Spring Garden, one block from Penn's Landing.
New and Spacious Northern Liberties Apartments for Rent
Looking for the best in new construction? Hoping to find a dog-friendly space in the Northern Liberties neighborhood? Between Fairmount Avenue and Spring Garden Street, you'll find a low-rise apartment community that's popular with professionals, couples and students at an excellent price. Welcome to…
622 N 2nd Street Apartments
Enjoy gorgeous city views and everything the Northern Liberties Neighborhood has to offer. With modern, energy-saving amenities, these chic, two-bedroom apartment homes range from a spacious 880 to 980 square feet. Beautiful hardwood floors connect the hallway and kitchen for an open, breezy effect. Kitchens have handsome granite countertops, and new, stainless steel appliances. Washers and dryers are featured in all of the apartments.
Situated over the highly rated Northern Liberties Veterinary Center, this is as pet-friendly as it gets!
Come tour this or our other Philadelphia properties. You'll love living in Northern Liberties, and we'd love to welcome you home.



Topics: Northern Liberties Apartments , Philly Apartments