VALENTINE'S DAY IDEAS FOR PHILADELPHIA RESIDENTS
Written by Carlyle Property Management on 14.01.20
By population, Philadelphia is America's fifth-largest city. In terms of romance, it's second to none. Philly's sidewalks, parks, cafes and galleries offer endless spots for cuddling. Use the following suggestions to plan a Valentine's Day you'll always remember.
During the coldest months of the year, Penn's Landing heats up. This picturesque location beside the Delaware River is a short walk from Old City, and it's the site of the Blue Cross RiverRink Winterfest. This outdoor extravaganza supplies hot beverages, fire pits, rocking chairs and an ice skating rink.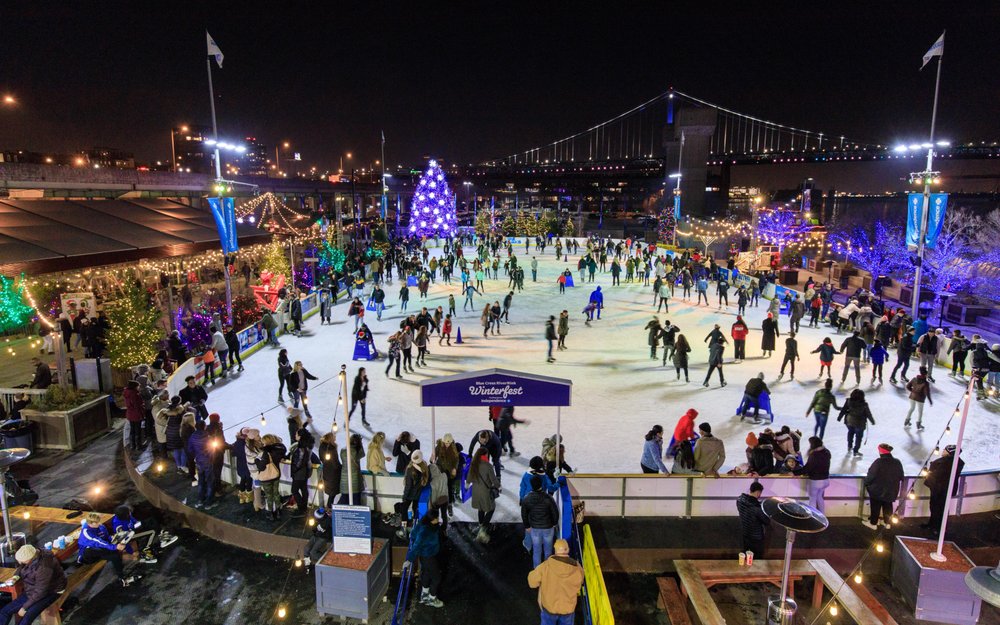 On February 14, three Sweetheart Skates take place; each lasts 90 minutes. Skate and sing karaoke with your sweetheart on Valentine's Day while sipping on specially priced drinks in the Cabin.
A Gorgeous Spa for Those "Kneading" to Unwind
To really get your honey in an amorous mood, why not try a couple's massage? An excellent spot for such a rubdown is Le Reve Rittenhouse Day Spa in Rittenhouse Square. You'll get to indulge in Gourmet Chocolates and sip on sparkling Champagne in a calming, relaxing atmosphere. Indeed, the two of you might enjoy the experience so much you'll want to go back on Presidents' Day.
Read More: Exhibitions Near Rittenhouse Square & Old City Apartments

Enjoy the Philadelphia Magic Gardens
The Philadelphia Magic Gardens (PMG) is open Valentine's Day for Día del Amor Tour. The tour offers an intimate guided tour focusing on the love story behind our mosaicked space, including the relationship between our founding artist Isaiah Zagar and his wife, Julia, and their love affair with Mexican folk art. You will also get to sample three kinds of mezcal curated by Salvidor Peribán. The spot is about a 10-minute drive from Old City apartments.
Homespun Charm
Just imagine holding hands and strolling down a bustling small-town avenue, the sun setting in front of you. That's the kind of Valentine's Day that the suburb of Ardmore can give you. Its downtown is an ideal spot for grabbing Chinese, Italian or French food, hitting a farmers market, browsing antiques at a thrift shop, or simply sitting and watching residents pass by.
A Dog Lover's Paradise
Orianna Hill Park, which many locals call "The Dog Park," is a must-see if your significant other adores canines. Dogs run free in this green area in Northern Liberties; it's an idyllic place for picnics and making four-legged friends. Plus, this park is shaped like an L ― the first letter of the word "love."
In the end, the best dates are personal. They reflect a couple's interests and passions. And that's why it's so great living in a city as diverse and multidimensional as Philadelphia. No matter what gets your romantic fires burning, you and that special someone can find it here.
Topics: Philly Apartments , Philly Things to Do