How to Have a Staycation This Summer in Philly
Written by Carlyle Property Management on 16.06.21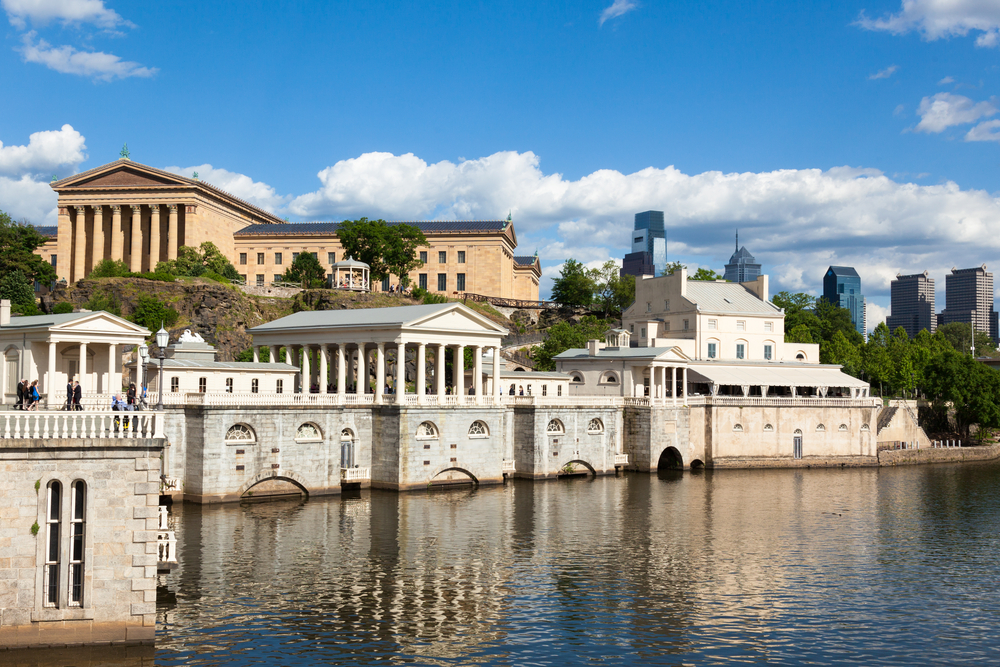 Philadelphia has rich historical roots, numerous parks, and a wide array of natural wonders to explore. When visiting this city for a vacation or staycation, you can explore countless iconic sites, parks, and new eateries. Here, we explain how to have the best staycation in Philly this summer. We'll also recommend some fantastic places you can visit and activities you can do there.
How to Have a Staycation in Philly
When planning to explore Philly, you should have an itinerary of what you wish to do for the best experience. For instance, if you are an enthusiastic hiker, research to identify the best and safest locations for hiking. On the other hand, if you love sightseeing, find out the most exciting places with beautiful and memorable sceneries.
Another tip on how to have the best staycation in Philly this summer is to spend most of your time outdoors. Doing this will prevent boredom and allow you to explore as many places as possible within a short duration. However, avoid doing very exhausting activities and ensure you get enough sleep.
Places to Visit in Philly this Summer
Philly has numerous locations that you can easily take a day trip to during your staycation. One place you should consider visiting is Pleasant Hill Park. Located on the northeastern side of the city, Pleasant Hill Park features about 35 acres of waterfront green space. Besides, it has incredible riverside trails where you can hike and an expansive lawn on the waterside for relaxing.
During your staycation, tour this region for an afternoon picnic as you enjoy the cool fresh air. You will also get to see the park's Fish Hatchery, a water feature that was once home to local fish species. Other parks to visit in Philly are:
Philly is home to some of the most famous and iconic museums in the US. When in this city for a staycation, consider touring the Philadelphia Museum of Art. This center has over 240,000 works, some of which are over 2000-years-old. Some pieces you will find here as you explore Philly may date back to the ancient and medieval world periods.
During a Philadelphia Museum of Art day trip, you can check out exhibits of famous painters such as Picasso, Renoir, and Vincent van Gogh. Other museums and historical places to visit for shows in Philly are Rodin Museum, The Rosenbach, and National Constitution Center.
New Restaurants to Dine at During Your Summer Staycation
Trying out new dishes and restaurants is among the most exciting things to do as you explore Philly. If you like fresh Mexican cuisines, you will enjoy a delicious lunch meal at Sor Ynez. Opened in late April, this restaurant offers a comprehensive menu that includes vegan and vegetarian options.
Another eatery to dine at for the best staycation experience is Huff and Puff BBQ. This restaurant offers vegan mac and cheese and a wide range of meat recipes such as Texas Brisket, yardbird wings, and Louis-style ribs.
Suya Suya West African Grill is the perfect place to visit if you want to try new cuisines. Named after the West African spice blend chefs use to prepare grilled meats, this restaurant introduced many unique dishes in Philly. You may stop by the eatery during your staycation for delicious chicken, steak, and roasted brussels sprouts served with rice.
Enjoy Your Summer Staycation
Philadelphia has many destinations that feature a wide range of fun outdoor and indoor activities. For the best staycation, create a bucket list of all the things you wish to do as you explore Philly. Try to avoid using your phone too much and stay away from work as you could miss out on most of the fun. And remember to pack some water, snacks and a spirit to treat yourself when heading out into the city!
Topics: Philly Apartments , Philly Restaurants , Philly Things to Do , Summer in Philadelphia