HOW TO HELP PHILLY RESTAURANTS SURVIVE THE CORONAVIRUS KICKBACK
Written by Carlyle Property Management on 31.03.20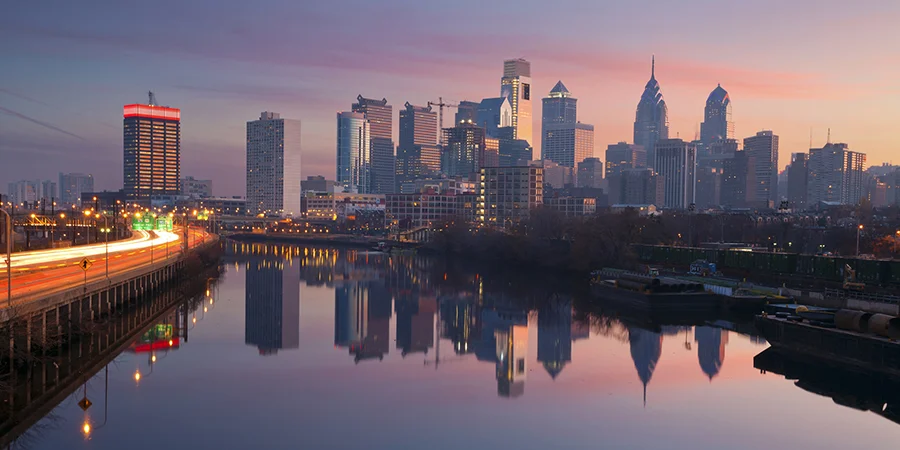 Philly is known for its historic streets full of freedom and firsts. Home of the first brewery, famous cheesesteaks and it doesn't stop there. The streets full of restaurants and food festivals with local cuisine are normally bustling daily. But since the start of the Coronavirus epidemic, things have been very different in Philadelphia.
Because of this health crisis, small businesses are suffering all over the world. Analysts predict that nearly 75% of independent restaurants that have been closed due to COVID-19 will not reopen their doors after its end. So what can you do to help support the local restaurants in Philadelphia?
Purchase Gift Cards
Buying a gift card is like giving a mini interest-free loan to your favorite restaurant. This pay now, use later method will allow those restaurants to keep their doors open until the future is more predictable. Some restaurants are even using gift card purchases to pay their full-time employees that are now out of work.
Buying a gift card is a great way to keep your date-night spot afloat and hey, you have something to look forward to at the end of this pandemic!
Donate to Your Local Restaurant
These are hard times for everyone, but every little bit counts. With servers out of full-time work and restaurants taking a major hit, donations are the most direct way help. Without asking for anything in return, every little donation can make a positive impact. Fundraisers such as the Philly Restaurant Server Relief Fund are helping wait staff every bit they can.
Some restaurants are putting the donations that they receive towards helping others. For example, Miles Table near our Philadelphia South Street apartments are "Feeding Philly's Frontline." They are using their donations to cater meals to Philly's healthcare providers who are working non-stop to keep everyone safe.
Get Takeout and Delivery
Mayor Kenney's "stay at home" order has allowed restaurants to stay open for takeout and delivery, as long as orders are placed in advance. Restaurants have shifted their focus to take-out menu options. Because of this, there are over 400 restaurants that are open for business that need your support.
Try to go directly through the restaurants for delivery services first. If they don't have the staff or normal delivery options, you can turn to delivery services.
Restaurants Near Our South Street, Philadelphia Apartments
Here are some restaurants close to home that are offering delivery and take-out options:
Pumpkin Philly: A small farm-to-table restaurant that is trying their hardest to transition to take-out, and doing a great job of it. They're offering 3 courses for $35. Make sure to check their website to check their daily menu as it regularly changes.
Southgate Philly: A local gastropub, they're used to serving drinks and unique foods. Luckily, they are open for curbside pickup or delivery via GrubHub. If you are craving some craft beer, you can get a growler filled for take-out as well.
Pub & Kitchen: Popular American cuisine, this pub is serving up online orders during the pandemic. You can also buy a gift-card online.
Jet Wine Bar: If you need a bottle of wine after a long day of social-distancing, turn to Jet Wine Bar. The bar is located on 1525 South St, Philadelphia.
To look at the full list of restaurants that are open during this time, visit this active map. Since these are unprecedented times, check in regularly to see changes and updates for your favorite restaurants.
A Message From Carlyle Property Management
We must all stick together to help sustain the Philadelphia that we know and love.
We are taking every action to slow the spread of COVID-19 and to keep our residents and staff safe. Learn more about how we are operating during this crisis, or contact us with any questions.
CLICK HERE FOR MORE INFORMATION
Read Our Philadelphia Guide to COVID-19
Topics: Covid-19 , Philly Apartments , Philly Restaurants