The Hudson Valley: NYC's Hidden Backyard Gem
Written by Carlyle Property Management on 16.06.21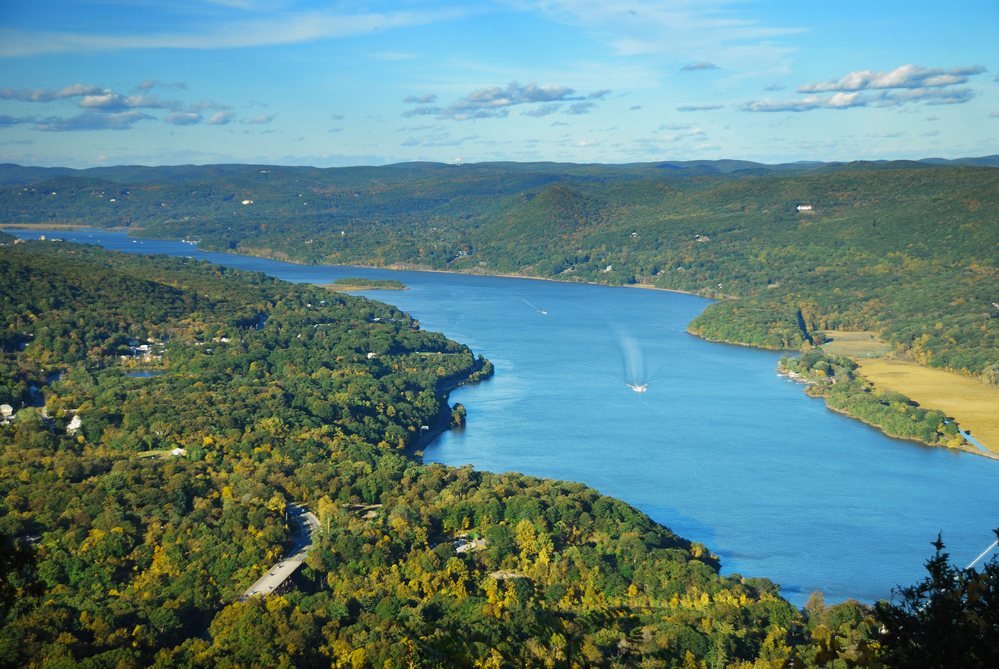 As a New York resident, you probably have busy days without much downtime. However, it is crucial to take a regular weekend getaway to relax and enjoy beautiful sites. One place near NYC you should consider visiting is the Hudson Valley. This area has many attractions that you can tour alone or in the company of your friends and loved ones. Read on to discover various places you can visit in Hudson Valley and the activities you can do there.
Tour Overlook Mountain
If you are a nature lover, you will definitely enjoy touring Overlook Mountain. This area is the central region of the Catskill Mountains and the southernmost peak of the Catskill Escarpment. Its rocky slopes are ideal for activities such as rock climbing, hiking, and sightseeing.
During the tour, you will get to see the Overlook Mountain House ruins. This building has an ancient architectural design and is a major attraction for tourists visiting New York. You can also visit the fire tower, which has an elevation height of 3,140 feet, for a breathtaking view of the city below and the Hudson River Valley.
Visit Minnewaska State Park
Minnewaska State Park is an extensive preserve found on the Shawangunk Ridge in Ulster County. It features an incredible overlook of the Catskill Mountains and nearby centers. Besides that, it has multiple waterfalls, hardwood forests, and sheer cliffs ideal for single-pitch climbing.
To explore New York, you can take a weekend getaway to Minnewaska State Park and engage in a wide range of fun activities. Some of the things you can do are mountain biking, hiking, and picnicking. Other than that, you may take a cool swim at the lakes on the Shawangunk Ridge during hot summer afternoons.
Check Out Poets' Walk Park
When looking for trips near NYC, consider visiting Poets' Walk Park. Named in honor of Washington Irving and other authors who walked there, this area is ideal for a weekend getaway. Apart from the fantastic view of the Hudson River, Poets' Walk Park also has a blue trail originating from the parking lot to the open fields.
If you love hiking but fear getting lost, this recreational ground is the perfect spot for you. Since all the trails have clear markings, you can take a relaxing walk without worrying that you might get lost.
Visit Apple Farms
Picking apples is therapeutic and also a fun activity common among tourists taking trips near NYC. Hudson Valley has numerous apple farms to explore during a weekend getaway. For instance, you can tour Barton Orchard to devour fresh apples and enjoy its famous apple cider doughnuts. You can also try different drinks on the farm like craft beer, wine, cider, and apple juice.
Another apple farm you can stop by to explore in New York is Harbes Orchard. This farm occupies over 78 acres of land and has over 27 varieties of apples. Since it has a unique trellis system growing apples low enough to the ground, it is perfect for those that like touring with young children.
Restaurants to Tour in Hudson Valley
When taking trips near NYC, consider stopping in nearby towns for delicious meals and refreshing drinks. If you are touring Poets' Walk Park near Rhinebeck, for example, you can stop at Market Street for tasty Italian cuisines.
There are also many eateries for those who prefer vegan diets, such as Gardens Café in Woodstock, Cinnamon Indian Cuisine in Rhinebeck, and Le Perche in Hudson. Other restaurants you can dine at during your Hudson Valley trip, and their locations are:
Tour Hudson Valley Today to Explore New York
Hudson Valley has numerous sites that you can visit to further explore New York state. So regardless of whether you love shopping, dining, or fun outdoor activities, you can always find something to do during trips near NYC.
To have the best experience during your weekend getaway, identify the places you want to visit and create a tour schedule. Beyond that, find out the cost of various travel and dining activities, then budget in advance.
Topics: NYC Summer , NYC Things to Do