YOU'LL LOVE LIVING ON THE UPPER EAST SIDE OF MANHATTAN
Written by Carlyle Property Management on 26.02.19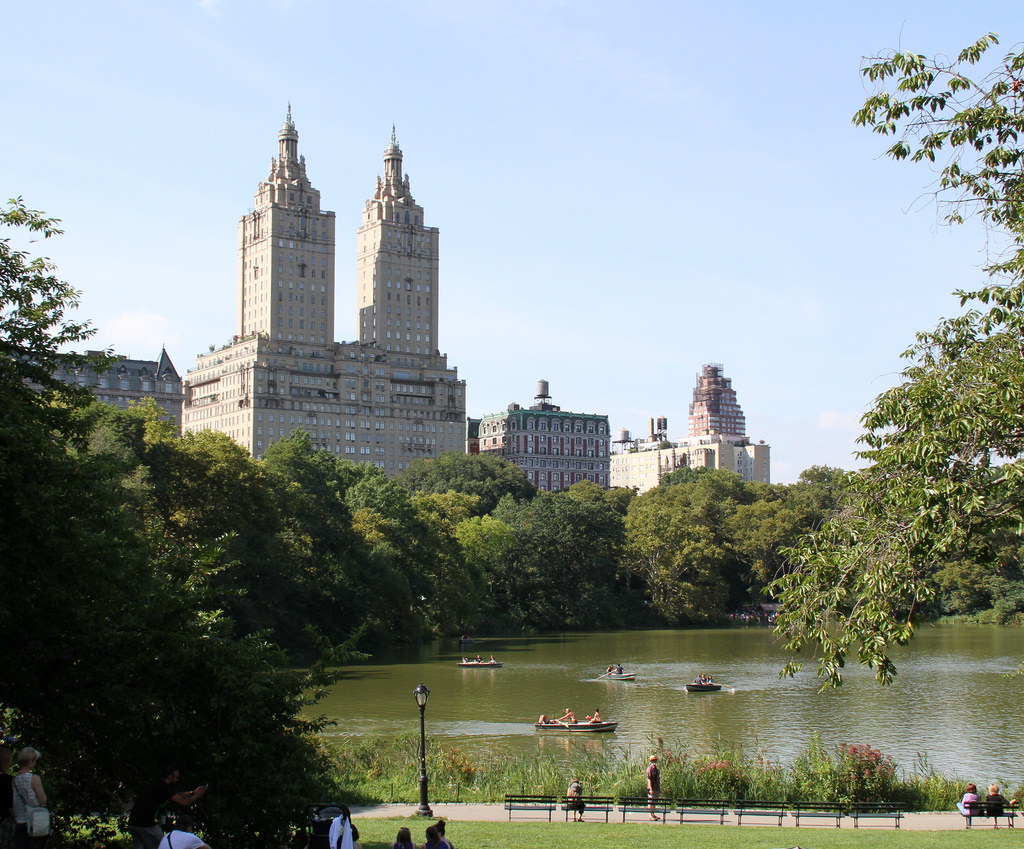 It's a family neighborhood, yet it personifies the city that never sleeps. It's an elegant place, rich in cultural history, with a modern, high-rise verve.
It's at the top of many New York City top neighborhood lists.
Here are some moments that make life remarkable in the Upper East Side.
Enjoying Central Park
Nothing beats a spring day in Central Park. Stroll into Bethesda Terrace. Behold the Bethesda Fountain! Ninety-six feet across, 26 feet high, it stands among the world's most impressive city fountains. Its bronze Angel of the Waters statue goes way back to Central Park's original design plans.
Heading for Tramway Plaza
Visit Roosevelt Island in a cable car with big, clear windows. It's well worth taking your Metrocard out and riding the Roosevelt Island Tram for the stunning NYC panorama. And the ticket costs no more than an ordinary subway fare.
Find the tram's Manhattan station at 2nd Avenue between 59th and 60th Streets.  The nearby subway stations are 59th Street for the 4, 5, and 6 trains, or Lexington/59th for the N, Q, and R.
Taking the Kids…
to VanLeeuwen Artisan Ice Cream at 1625 2nd Avenue for classic and homemade cashew milk-based ice creams. It's the dessert restaurant that began life as an ice cream truck. For the grownups, there's a collection of fancy coffees and organic teas.
Or Stylin' at the Gym
But hold off on that ice cream sundae until after your hiphop dance cardio workout! 305 Fitness now has a third NYC studio in the Upper East Side. See and be seen. Sweat a little while you're at it.
Shopping at Vintage Twin
The location on 1132 3rd Avenue is renowned for its celebrity patrons. You won't find a better collection of hip nineties fashion.
Visiting Museum Mile
See the great museums on Fifth Avenue, spanning the length of Central Park. Share an experience with people from the world over. Visit:
Guggenheim Museum. The architectural genius of Frank Lloyd Wright makes this a showstopping Fifth Avenue landmark. Don't walk on by. In 1943, Solomon R. Guggenheim wrote to Wright with a request for a completely unique building to house Guggenheim's Mondrian collection and other non-objective art pieces. Wright designed "the best possible atmosphere" to enjoy works of visual arts and music.  Plan your visit.
Metropolitan Museum of Art. It's the largest art museum in the country. At 1000 Fifth Avenue, the Met is a great destination for visitors of any age. And last year, visitors who aren't New York residents started having to pay a $25 admission fee. If you live here, you are fortunate.
El Museo del Barrio. Located at 1230 Fifth Avenue, it's a leading light for New York City's Latino culture and arts. With permanent and temporary collections, audio-visual events, El Museo is therapy for the imagination.
Museum of the City of New York. You must go at least once. Be transported into the city's past though hundreds of thousands of photos and artifacts. An audio-visual presentation shows you the way the city evolved from 1600 to the present. Find it at 1220 Fifth Avenue.
The Neue Galerie, presented in the William Starr Miller House at 86th Street and Fifth Avenue, features work by Gustav Klimt, Paul Klee, and other well-known Austrian and German artists. As those who have visited can assure you, it's well worth the price of admission to encounter "the woman in gold" – Klimt's fabulous, glittering portrait of Adele Bloch-Bauer. The painting has a remarkable history, too. Go, and find out.
Carlyle Offers Three Great Upper East Side Properties
It is our pleasure to offer exceptional apartment properties at three locations in New York City. Feel the energy as you tour our luxury Upper East Side properties to select the perfect address for you:
• The Wellesley and Carlton Towers, our sought-after highrises off Third Avenue on the Upper East Side; or
• Regency Towers, our gorgeous apartments off of 2nd Avenue.
Our mission is to provide the amenities and attention our communities deserve.
Topics: Manhattan Apartments , NYC Apartments , Upper East Side